In an increasingly digitised world, digital marketing has become a crucial aspect of the way properties are marketed. Letting agents make use of a huge range of digital marketing techniques to establish new leads for landlords and grow as much interest in a property as possible. At the same time, potential tenants searching online can get easy access to all the details about a property before making a decision; it's right at their fingertips. In effect, the power of digital marketing gives them the chance to make better (and more informed) decisions about their housing options.
There are numerous benefits that digital marketing brings to both landlords and tenants. This article highlights how online marketing facilitates property search, enhances transparency and revolutionises the landlord-tenant relationship.
Why digital marketing?
Digital marketing empowers agents and landlords to utilise targeted advertising to reach specific tenant demographics. This approach increases the efficiency of tenant acquisition and ensures that landlords connect with individuals who are genuinely interested in renting their properties.
Whilst the benefits for landlords are evident from attracting tenants to staying ahead of buy-to-let market trends, digital marketing also brings substantial advantages for tenants in the rental market. Through digital channels, tenants gain access to a wealth of property information, virtual tours and accurate pricing details, enabling them to evaluate their rental options and make informed decisions.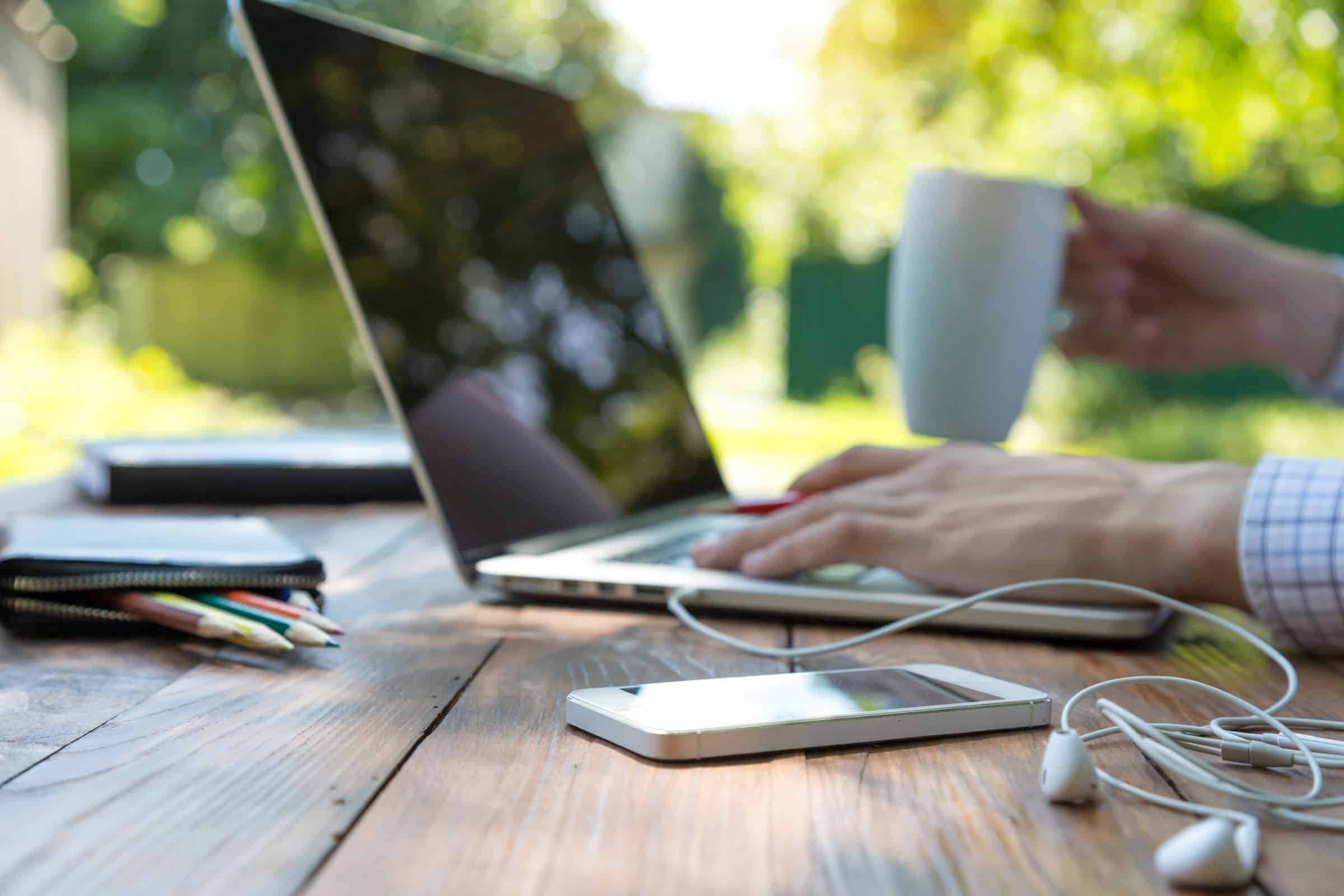 Digital marketing enhances transparency by providing comprehensive property descriptions and facilitating clear communication channels between landlords and tenants.
How letting agents are using digital marketing
Providing support for landlords, letting agents use and optimise online platforms, such as property advertising websites, to market rental stock and attract prospective tenants in a crowded market.
"With so many estate agencies now cropping up here, there and everywhere, both online and along the high street, standing out ahead of the crowd can be a lot easier said than done," says Justin Aldridge, Technical Director at Artemis Marketing, a company that specialises in SEO services for estate agents. "Much like buying a house, standing out as an authoritative estate agency is all about making a good first impression."
This is the reality that agents face – while the market has been strong, competition has boomed and it is those companies that have been creative and embraced new ways of working that have been able to survive and thrive.
Why socials/apps complement online marketing
Landlords and agents can leverage social media channels and create online content to showcase rental properties and attract potential tenants. Creating strategic social media messages or tailored apps aligned with their existing marketing content and portals, can provide additional support for tenants looking for their perfect rental. In addition to personalised web pages for tenants, landlords and agents can use social media and other online tools to connect with, and support both prospective and existing tenants.
Ideally, content in digital resources should feature compelling descriptions, high-quality images and even virtual tours that can reach a vast audience, including local residents, professionals seeking relocation and students searching for accommodation. Using such additional online tools can expand an agent's digital reach, enhance engagement and be a valuable tool for landlords and tenants alike.
Online pages, helpful smartphone apps and social channels enable agents to create visually appealing property listings and communicate up-to-date information on available rentals. Having this multi-layered digital presence allows agents to further share market updates, expert tips and industry news with landlords as well as tenants to help them make informed decisions about ideal rentals.
The impact for tenants
For tenants, social media channels offer a wealth of information and resources to aid their property search and decision-making process. Social media also facilitates direct communication between agents/landlords and tenants, allowing for quick responses to inquiries and personalised assistance. Tenants can reach out to agents and landlords through social media messaging, comment sections, or even live chat features.
"The instant, shareable nature of the platforms means that an effective social media strategy can raise awareness for a campaign or service rapidly," says Nelly Berova, writing for Artdivision. "Done well, social media can enhance your estate or letting agency's reputation, giving customers a warm feeling about you and a loyalty to your brand. Do it badly and, at best, you're wasting your time."
By embracing digital marketing and social media, agents have enhanced their ability to serve landlords and tenants in several ways. They have simplified the property search process by showcasing rental properties and providing detailed information through engaging content and visuals. The utilisation of virtual tours, high-quality images and accurate descriptions have made it easier for tenants to evaluate their options and make informed choices.
By promptly addressing inquiries, providing personalised assistance and showcasing their dedication to tenant satisfaction, agents and landlords have improved the overall experience of renting for tenants. Direct communication and streamlined processes have made it more convenient for tenants to find the information they need, schedule viewings and navigate the rental process with greater ease.