When trying to attract and secure reliable tenants, is it best to present a flat as furnished or unfurnished? Both, furnished and unfurnished accommodation, play an important part in the lettings market and there are no right or wrong answers to the question.
Certainly, landlords are under no legal obligation to furnish their properties. The option that suits an individual landlord best will depend on various factors including the type and location of the apartment and whether it is furnished at present, as well as the preferred tenancy period and expected rental yield. What's more, the way the property is presented to the market will have a strong bearing on the type of tenant it will suit – what's perfect for one tenant could be totally unsuitable for another.
Let's take a look at both types of accommodation in turn.
What constitutes a furnished flat?
There is no clear legal wording to define what constitutes furnished accommodation. However, as a baseline one could reasonably expect the following to be provided:
Bedroom furniture including a bed and wardrobe or chest of drawers
Dining table and chairs
Sofa and/or armchairs
Soft furnishings including carpets and curtains/blinds
Kitchen appliances including fridge/freezer, cooker and washing machine
Kitchen utensils including pots and pans, crockery and cutlery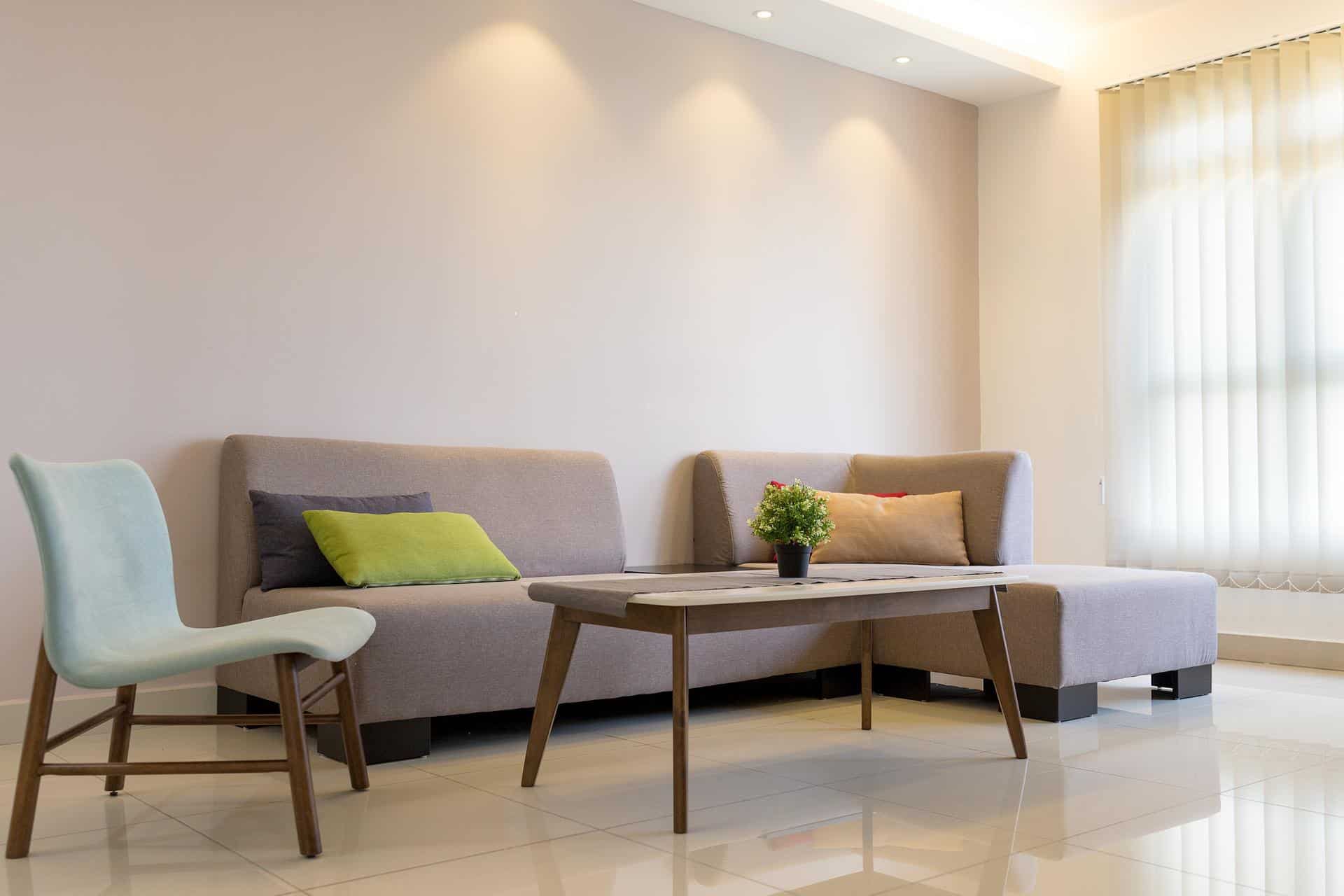 All fabric furniture provided must have fire safety labels to conform to the legal fire resistant standard, and all electrical appliances must be PAT tested at least every five years.
What type of tenant will furnished accommodation attract?
Offering a property for rent fully furnished will attract tenants who want to be able to move in straight away with the minimum of effort. This includes:
First-time renters and young adults who have just left home, including students
Young professionals looking for hassle-free accommodation in a trendy location
Corporate tenants looking for convenient shorter term lets
Overseas visitors who have neither the time nor opportunity to shop for furniture
Lifestyle renters looking for flexible options
What are the pros and cons of furnished rental properties?
Smaller apartments in desirable city centre locations are particularly attractive to the furnished lettings market, and strong demand in this large segment means a suitable tenant can quickly be found. Well-furnished properties typically command a higher rental value, particularly if the standard of the fit-out is high. What's more, if your property is already furnished, there's no need to empty it and pay for storage if you were to offer the property on the unfurnished basis. However, a low standard of furnished accommodation with worn-out or scruffy items, on the other hand, may put prospective tenants off the property and increase void periods.
Bear in mind that furniture may suffer from damage or 'wear and tear' during a tenancy, meaning items will need to be replaced as and when required. A detailed inventory of the contents of the flat is a must before and after each tenancy in order to retain full control of costs, and taking out adequate contents insurance to cover the cost of your furniture is highly recommended.
What type of tenant will an unfurnished apartment attract?
Applicants look to rent unfurnished accommodation for a variety of reasons. Perhaps they are relocating from abroad without any furniture, or are planning to rent long-term (as buying is not a financially viable option) and hence looking to furnish the property to their own taste.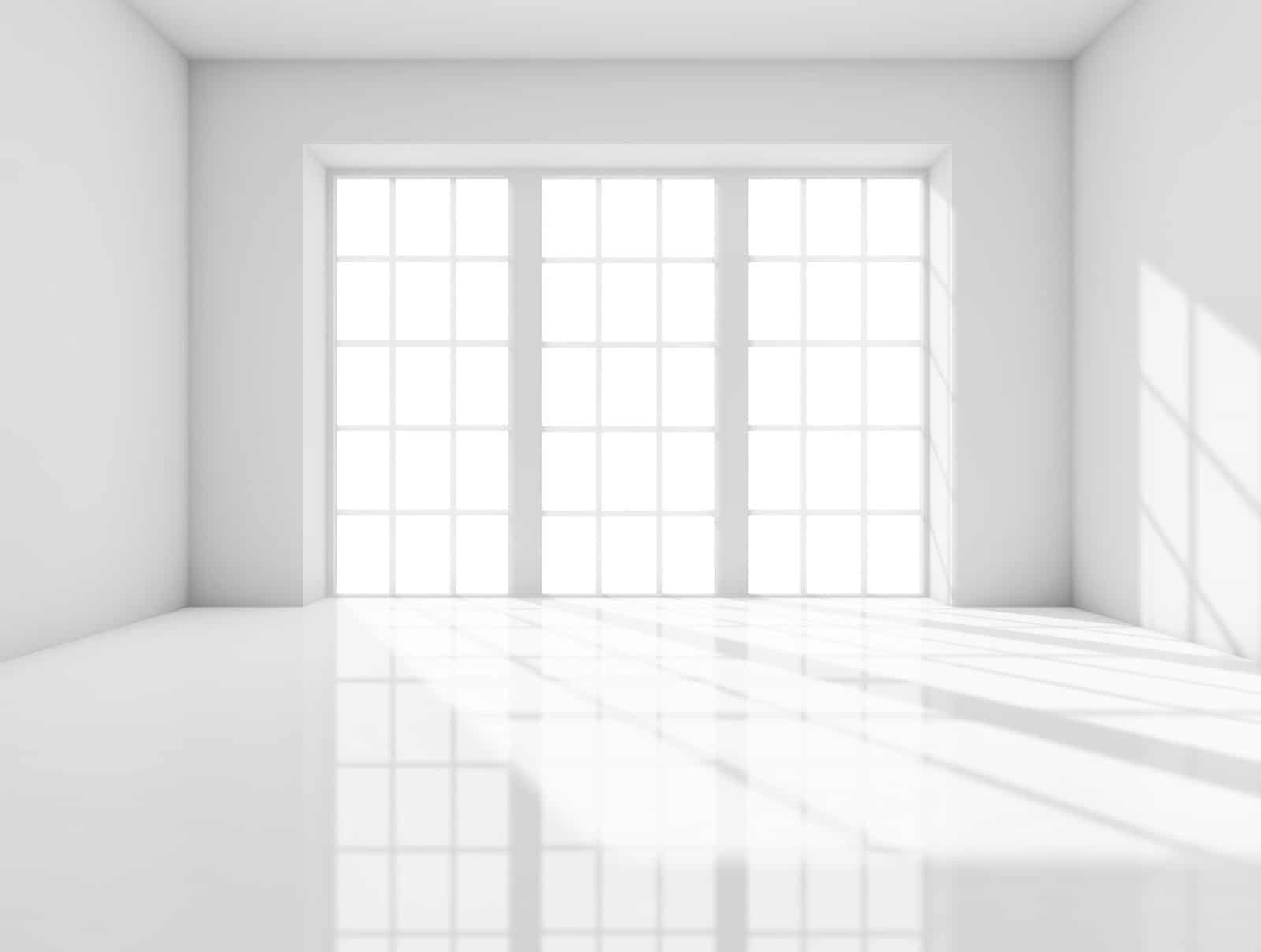 Typical tenants include:
Families who already own furniture
Mature tenants with or without families
Longer term tenants who want to personalise the space
With unfurnished flats and apartments, tenants will obviously be expected to bring their own furniture. However, some basic items are likely to be provided by the landlord. These typically include curtains/blinds and carpets/flooring, kitchen fittings and white goods such as a fridge and washing machine. Without any standard guidelines, it is up to the individual landlord to apply their own reason and common sense.
What are the advantages of unfurnished rental properties?
While it can take longer to let unfurnished accommodation (depending on location and demand of course), there are some definite advantages of going down this route.
There are obvious cost savings to be had by not having to invest in furniture or replace worn items, since tenants will be bringing their own pieces.
No need for contents insurance
Preparing the rental flat between tenancies is much easier, though you should still prioritise a property inventory for fixtures, fittings and any appliances provided
Empty (unfurnished) properties result in a significantly reduced liability for council tax during void periods
Peace of mind of solid long-term tenancies
Making an informed decision
Before you make a final decision on whether to let your apartment on a furnished or unfurnished basis, it is a good idea to do some homework to understand the market and demand for rental property in your area. Here's a useful downloadable report with up-to-date information on the Scottish residential lettings market.
Carry out some online checks to see how rental flats like yours perform locally and take advantage of the expertise provided by local letting agents who will be only too happy to share their in-depth knowledge and advice with prospective landlord clients.
As a final thought, you may be pondering whether to select between fully furnished and completely unfurnished rental accommodation – but this is not your only option. Had you considered the possibility of meeting in the middle, choosing to let your flat part-furnished?
A part-furnished property is a popular set-up as it provides the most flexibility to find quality tenants. As a landlord, you would offer to provide key pieces of furniture – usually bulky items such as beds, wardrobes and sofas – and essential white goods, while leaving the rest of the 'aesthetics' for the tenant to personalise to their liking. This option may deliver the best of both worlds, giving both landlord and tenant the flexibility to reach a mutually agreeable position and get contracts signed quickly.