As a landlord, it's imperative that your rental property is as secure and safe as possible. Any prospective tenant that you let the property to will demand some form of security measures as a bare minimum.
Luckily, with the continued rise and availability of smart home technology, there are plenty of intelligent security options and solutions at your disposal. With such advanced automation at our fingertips, it has never been easier to safeguard your smart rental property and provide a safe and secure environment for your tenants.
Landlords should consider smart home technology
Smart home technology is experiencing a surge in the market, with many homeowners and landlords incorporating devices ranging from visible burglar alarms, IoT (Internet of Things) security cameras, smart locks, motion-activated lighting and smart thermostats, to name just a few.
While using the right mixture of smart technology to enhance security is important, it is equally vital to educate your tenants about the measures you have implemented for their safety and wellbeing. Many tenants may not be so technologically savvy and may struggle to understand why such smart technology exists.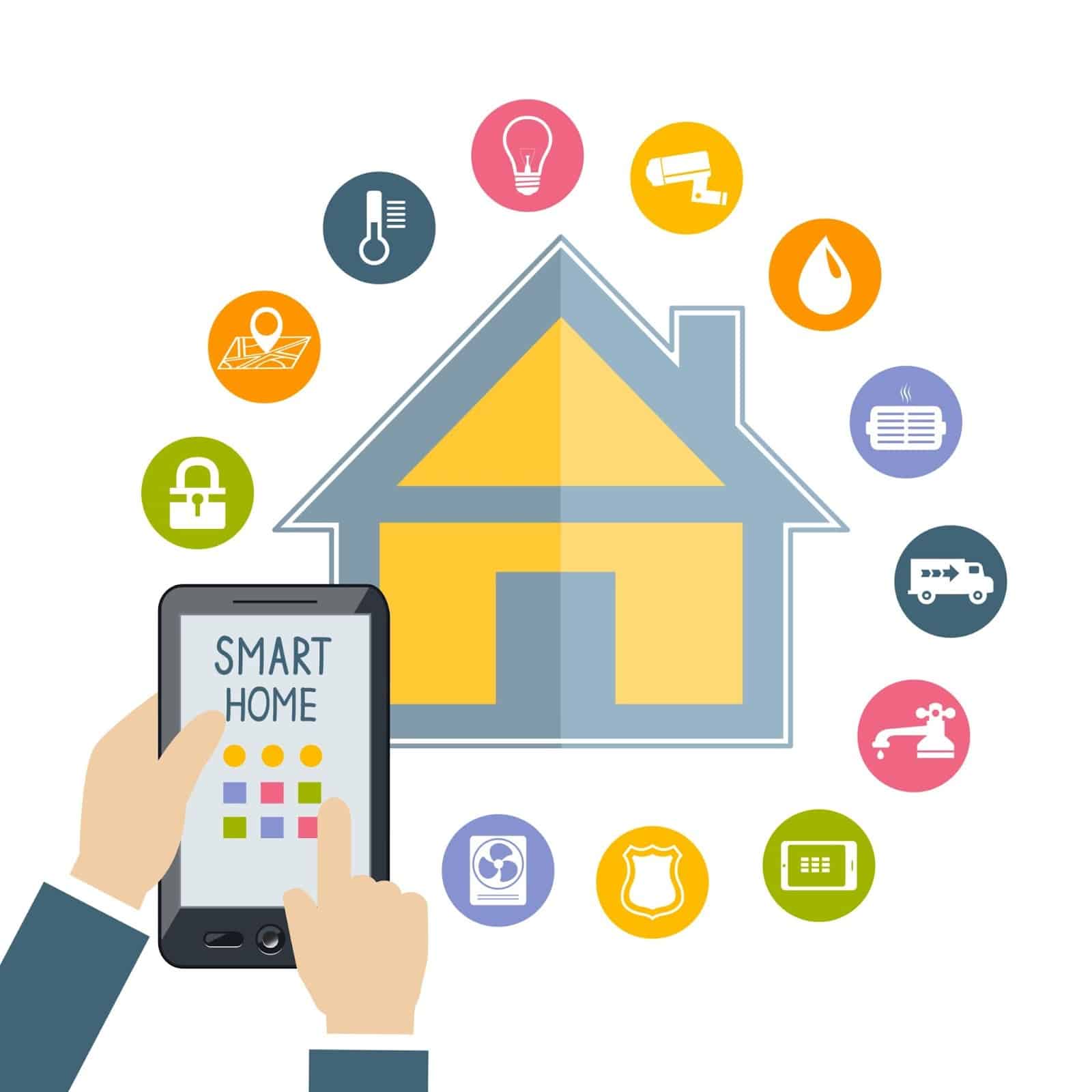 However, if you can successfully foster trust from your tenants, your property can feel like a much safer and more secure place for them to call home. This helps reassure them that your rental property is looked after much more comprehensively.
Top 6 ways you can keep your rental property more secure
Install a reliable burglar alarm system
To deter potential intruders and reduce the risk of damage or theft, ensure that the property is equipped with a visible burglar alarm. You can find plenty of systems that include a variety of motion-activation controls and monitoring solutions, which can alert tenants of any nefarious activity taking place outside or near the property.
Educate your tenants about how the burglar alarm works and provide clear instructions for arming and disarming the alarm.
Fit intelligent security cameras
Install smart security cameras that can accurately monitor entrance points and the property's perimeter to improve safety. Smart security cameras can connect to the internet, allowing you to monitor your rental property in real time via an application. Many cameras can come with night vision and motion detection alerts, as well as ample storage for footage. Let your tenants know where the cameras are for their own safety, and be transparent about your access to such footage.
Use smart locks on doors and windows
Smart door and window locks allow tenants to unlock them through the use of passcodes, electronic keys or an application, rather than traditional keys. This alleviates any risk of keys being copied, stolen or lost. However, an inherent risk is that if a tenant's phone is stolen or lost, then that stored data could fall into the wrong hands.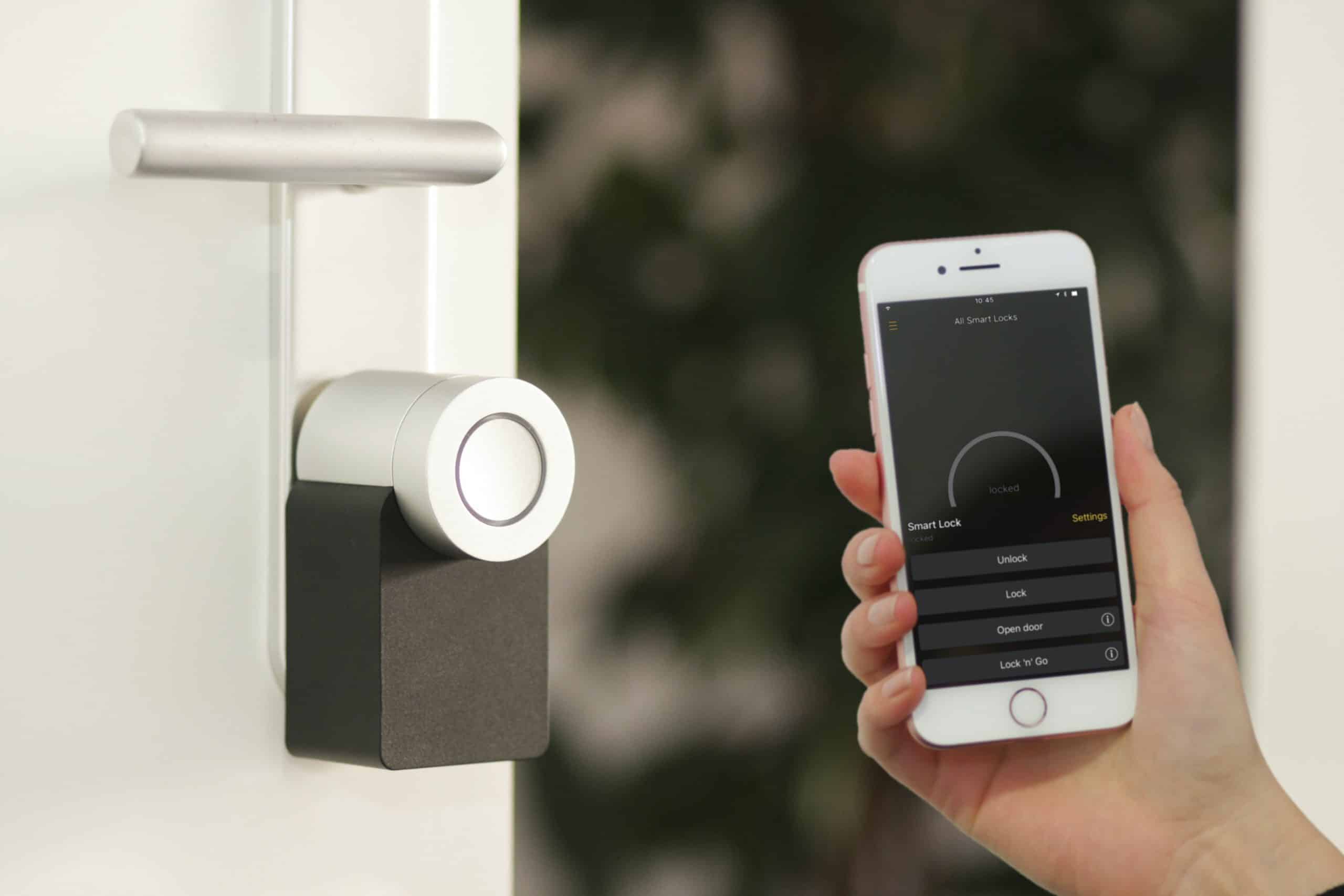 Therefore, it's worth looking for smart locks and sensors that can provide you with real-time updates on when doors or windows are accessed. You should let tenants access and manage their own schedules and passcodes themselves, but ensure data is wiped when the tenancy ends.
Choose motion-sensor external lights
Motion-activated security lights also work well at deterring potential intruders and trespassers. Smart bulbs and fixtures can be controlled remotely and turned on or off as desired. Let your tenants know that the lighting fixtures have been fitted for their own safety and they can control them.
Protecting your rental property with smart external lighting will ensure entryways and communal areas are properly lit, and will also give your tenants additional peace of mind. Should tenants forget to switch lights off before leaving, they and you can double-check with the use of a smart lighting app.
Be mindful of WiFi-enabled devices
Smart homes invariably have technology as the focal point, with it working wonders at aligning lights, heating controls, security cameras, TVs, speakers and many other devices together for added convenience for the resident. However, as is the case with any technology, sometimes unforeseen events can happen. It's likely that tenants will set up their own WiFi networks when residing in the property, or, if not, you can provide that for them, it's worth casting a watchful eye over the devices that are connected to said network.
It's worth ensuring that the WiFi network is secure and patched because if any security vulnerabilities are exploited, there could be malicious actors lurking within the network. Should your WiFi network be compromised by a cybercriminal, stored personal data and information could be at risk. To safeguard your networks and all connected devices, and identify any possible vulnerabilities, consider speaking with a cyber security company that can provide comprehensive penetration testing services to assess how secure your network and technology are.
Update your technology and change passwords regularly
Unpatched and insecure software is at increased risk of hacking or unauthorised access. Not only that, but poor passwords also make common exploitation points for cybercriminals. This is why you and your tenants should routinely check for and install any updates to your smart home systems to ensure they are as secure as possible. This includes your cameras, alarms, locks and smart home hubs.
When you buy any new technology, it's vital to change the default passwords into something stronger that consists of multiple special characters, numbers and letters. It's also good to get in the habit of changing passwords every few months to ensure that devices remain secure. Be sure to educate your tenants on doing the same and alert them of any unexpected device password resets they should be aware of.
By adopting a layered approach to your ‌rental property's security, you can make a smart home feel significantly safer and welcoming for tenants. By being transparent and honest with your tenants and advising them of your chosen security measures, you'll be cultivating stronger feelings of confidence and trust in your position as their landlord.